Information is available about the upcoming election.  Visit the elections page by selecting 'Elections, 2020 Election Details' from the menu on the left.
Taxes can be paid by cash, check, debit, or credit card.  Extra fees apply when using debit or credit cards.
Welcome to Lebanon/Marion County!
I hope you find the information on this website helpful. We strive daily to provide the citizens of Marion County with all their needs in the office. We have the most current computer system which allows us to better serve you during your visit with us.
Marion County, Kentucky
County Clerk Office
223 North Spalding Avenue, Suite 102
Lebanon, Kentucky 40033
Phone: 270-692-2651
Fax: 270-692-9811
Contact: Chad G. Mattingly, County Clerk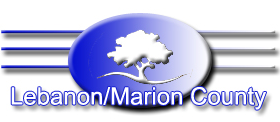 Office Hours:
Monday through Friday –
8:20 am to 4:20 pm
Saturday –
8:20 am to 11:50 pm